Training for sports can be expensive.

Just the training equipment alone can break your budget.

One Coach found a solution that helps you train FAST,
& helps your wallet at the same time, too!


---
Coach Rick Karboviak of ASAPWorkouts.com & OccupyFirstPlace.com

introduces you to:
"Rocket Speed Training On A Budget"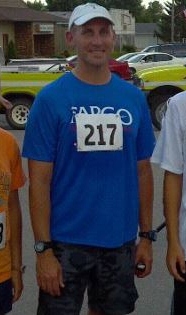 By Coach Rick Karboviak,
A High School Coach,
ASFA Kettlebell Instructor, &
ASFA Sports-Specific Trainer
2010 ASFA Trainer Challenge Winner
---
Greetings, I'm Coach Rick Karboviak.
I've been a combination of a Performance Trainer and Coach for various sports since 2000.
Currently, I'm a custodian by day, and trainer/coach in my time away from my day job.
As a coach, I work with Girls Volleyball players, Junior High boys in Basketball, plus, both JH & HS athletes in Track & Field.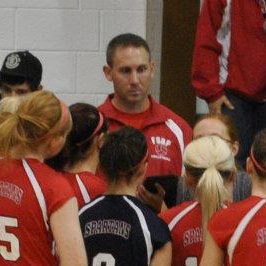 Back in 2003, I moved from ND to Columbus, OH and worked for a company called Sports Conditioning Specialists, located at that time in Gahanna, OH.
I drew up some drawings before I moved to Ohio of some speed & agility items that I wanted to invent, using simple PVC pipe & their connections (elbow joints and "T" joints), creating something new, exciting, and fun for training!

After I settled into Ohio, I drove to the Home Depot store, bought my PVC pipe & connections, and created these unique items:

I made the "Rocket Feet Trainer", a unique Agility Hurdle Ladder, plus a basic Hopscotch-like pattern, and a simple-to-make adjustable hurdle.

I created my first guide, "Rocket Speed Training On A Budget" soon after this time, as a how-to-create guide for these items. I first sold it on eBay auctions, then later as I learned to sell it on a website, I created RocketSpeedTraining.com and sold the guide through this site.
In 2007, I added another guide, after creating this unique variation of the Rocket Feet Trainer, by accident one day...the RFT, 2.0:

I not only had a great new, more versatile option of the Rocket Feet Trainer,
one that had new drills & new functions!
Plus, it all collapsed into a design that can fit into a regular gym bag!
I then made another guide on how to create & train with this new 2.0 creation.

---
If you still would like these guides, they are exclusively available as part of a speed training package with Adam Kessler of Fitness Planning Consultants in Columbus, OH. We have named our combined package the "Run Faster, ASAP!" Program.
---
"But Coach Rick, what if I wanted just the PVC items to use for my speed training, can I just get those from you?"
After hearing this question for a number of years now, it finally hit me: Maybe I should make a second option of using these items, since there is a demand for it!
So, I have created a few options, just for athletes, coaches, & trainers in need of them:

The "Rocket Speed Training: In A Bag!" Package!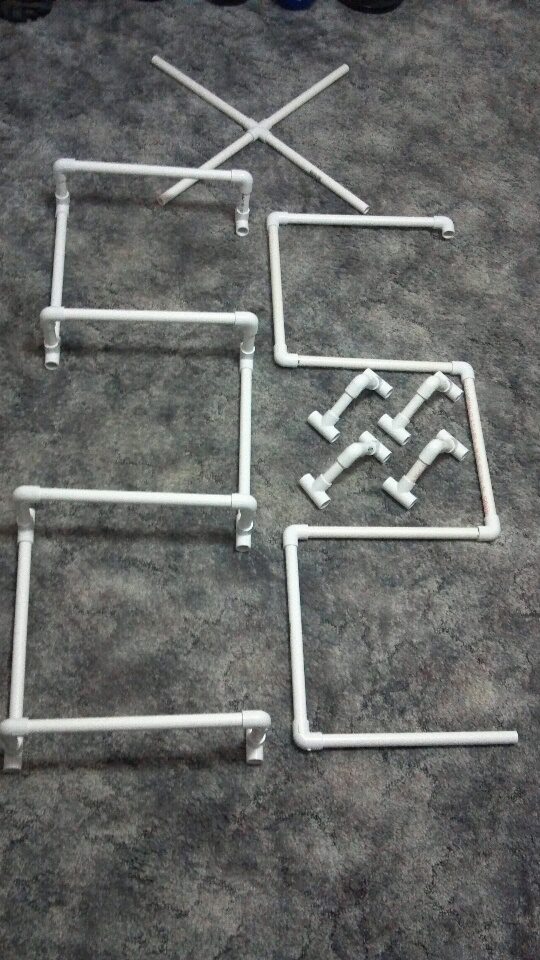 (RFT 2.0 on the left, transforms into the

Speed Snake & Kwick Kones on the right!)
All in its own special Bag to put it all in!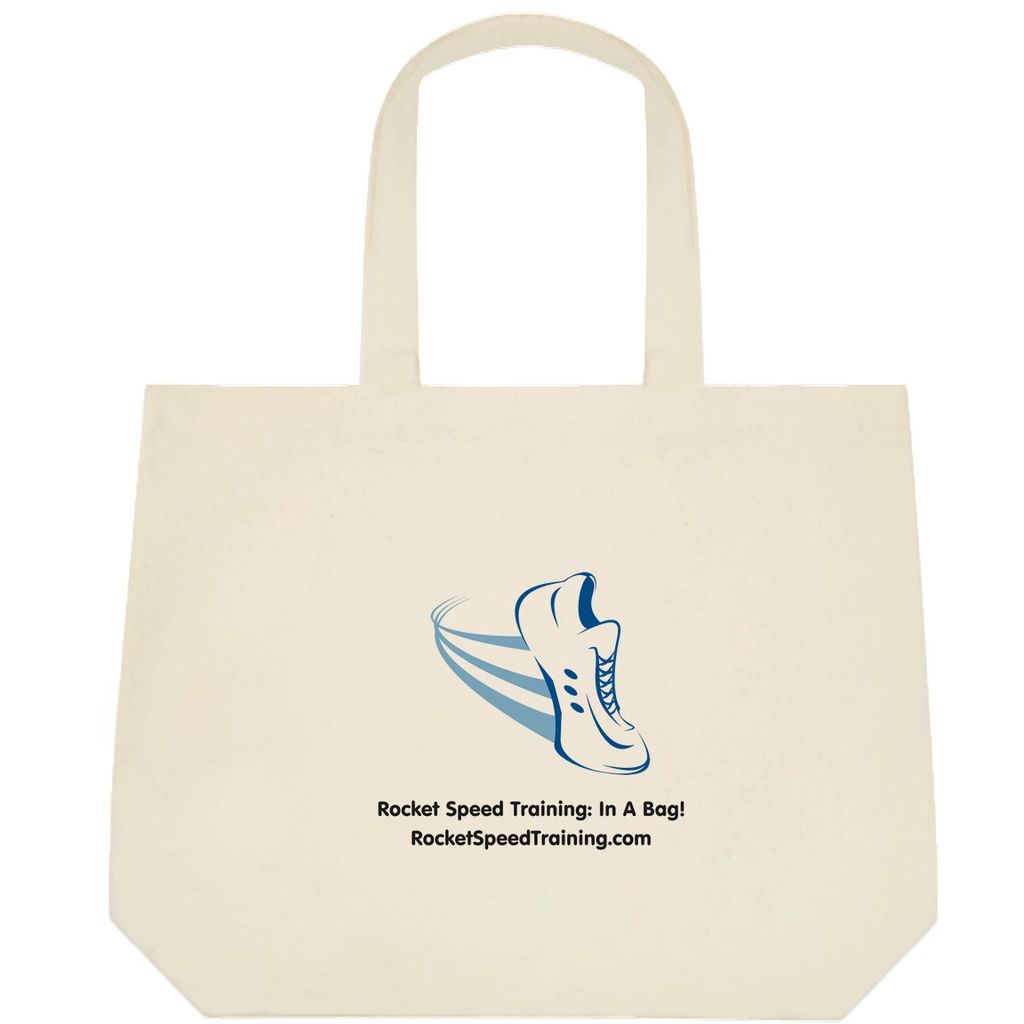 What You will get with the "RST Pro Pack"
1 - Rocket Feet Trainer 2.0 Device
1 - Quick-Fast-Toes Device (4-square jumping pattern aid)
The RFT 2.0 breaks down & makes 1 - Speed Snake and 4 - Kwick Kones devices!
Plus - 1 Quick Guide to showcase drills and a sample program!

No where else can you get these items, as they are CUSTOM-MADE for you, by me, your budget-saving speed coach!

After years of selling the guides to make these, I have decided to make them and sell them, directly to you, all in a unique package, since some people would rather buy them from me, than do all the buying, measuring, & cutting themselves.

They simply want it all in a bag, and ready to use in seconds!

I have trained athletes for years with my "Rocket Speed Training" PVC devices, and now, you can get them directly from me, for only:
$50!

Buy The RST Pro Pack NOW!
FREE SHIPPING!

---
Other Packages I am offering are:
"RST Basic Pack" - The RFT 2.0 device only, plus a guide - $40
Buy the RST Basic Pack NOW!
FREE SHIPPING!

---
The RST "Booster Pack"

- 4 "Firecracker" mini-hurdles, which break down into 4 Kwick Kones and a "Mini Speed Snake" - Great for Youth Athletes to Get Started with! Guide included, too!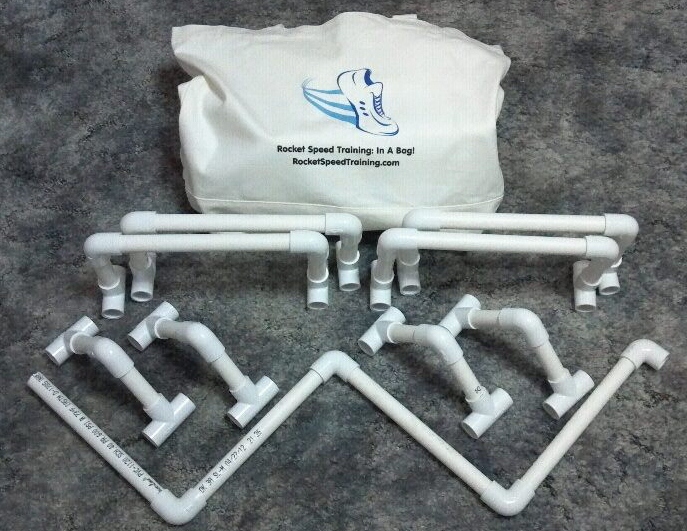 Only $30!
Buy the "Booster Pack" NOW!
FREE SHIPPING!

---
---
Questions about Rocket Speed Training?
Contact Coach Rick at:
Phone: 701-361-3101
Email: rick@asapworkouts.com

Look for future Vendor shows I may be at, by keeping in touch with me here, via Facebook & Twitter!

http://facebook.com/asaptrainer

http://twitter.com/asaptrainer
---
Here is the full RST Drills Video you can access,

once you buy the RST Packages!
---